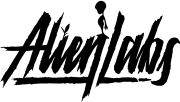 AlienLabs
0.00 ★
See you in outer space!
Alien Labs specializes in high-quality cannabis flowers that seem almost otherworldly. We've taken our standards into space and beyond, ensuring Alien Labs customers receive top-notch medicine. Although Alien Labs standards are lofty, our grow is small, as we are committed to giving their plants direct care to cultivate the best cannabis. Alien Labs' path is navigated by a founder with a lifetime of experience in cultivation and passion for the medical and recreational cannabis industry. Weed is a lifestyle for the Alien Labs team, and we are pleased to deliver the best to our California patients.
History
Alien Labs began in 2015 and was founded by Ted Lidie second generation farmer from Northern California. The founder of Alien Labs began in the medical side of the cannabis industry in 2009, working as a dispensary manager. He was inspired to embark on creating a brand as he watched the marijuana industry develop. Seeing where it could go was exhilarating and he wanted to be part of it. The medicinal benefit of marijuana was starkly apparent to him, especially so at his first job where he met a little girl named Stacy who had cancer in her knee. While enduring the battle with cancer, medical marijuana made it possible for her be relieved of pain. Between a combination of growing up among cultivators and seeing its stellar medical benefits, Alien Labs is lead by a founder with the experience and compassion the industry needs.
Process
Alien Labs is not a commercial grow: these purveyors of marijuana flowers are dedicated to keeping their craft small. They believe that each cannabis plant should receive direct attention, as opposed to crop-wide care. Ailen Labs gets their seeds and genetics from professional, expert breeders all over California. Their focus is on Northern California medical cannabis strains, and Alien Labs is always exploring the far reaches of craft cannabis for their next crop.
Products
Alien Labs crafts the cannabis that takes patients outta this world. Patients love their quality medical marijuana, with a particular favorite being Do-Si-Dos, a lime and mint flavored Indica dominant strain. Other patient favorites include Gelato and Lemon Fuel OG. No matter what you choose from Alien Labs, it's sure to yield stellar euphoria with every puff.